Allowing for the correct bleed and quiet zone are really, really
important and they are some of the most common file supply errors
that we see. Here are a few examples of how to get it right (and wrong!):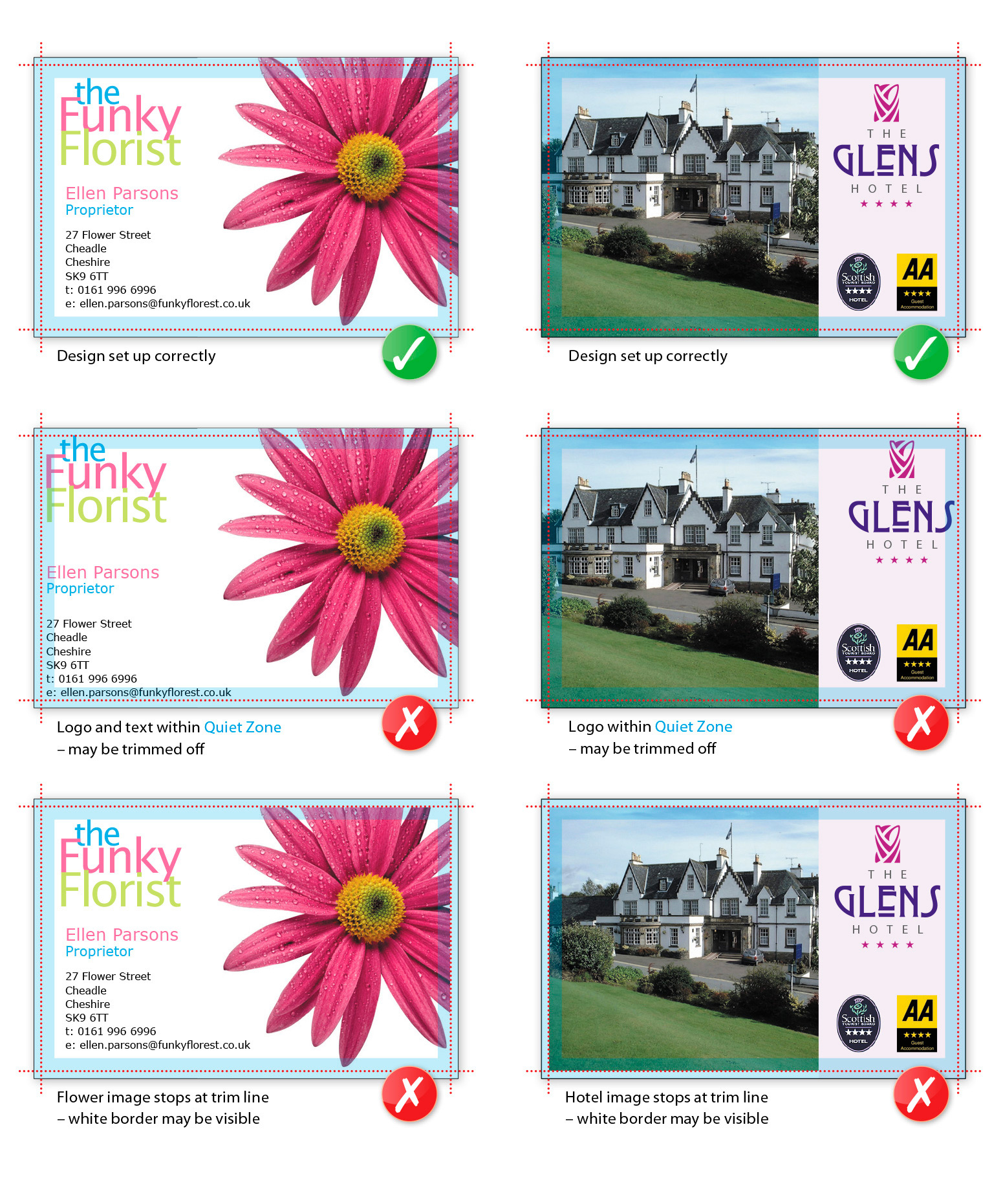 When viewing your Online Proof the QuietZone is indicated with Red and White Guides. The Bleed is highlighted in Grey.
Objects that enroach our recommended QuietZones may appear closer to the edge than expected once printed.